We are currently circulating a petition to require voter approval for the rent control recently passed by the city council. Our position is simple. We want to put rent control up to a vote.
We agree rent control is a contentious issue. If the people of Culver City think rent control is a good idea, we can live with that. We can't live with a council that never ran on it, and implied they were against it.
Whatever happens, this does not overrule AB1482, the newly passed state rent control mandate. If this gets on the ballot, and passes, and council does nothing else, our city defaults to the state rent control mandate.
If city council wants to keep their more stringent rent control, they can always put it to a vote as a counter-initiative, alongside our initiative. They would simply need to have a simple majority agree to put it on the ballot by around June – no signatures required! If it passes, the city's rent control administration remains, regardless of whether our initiative passes or not.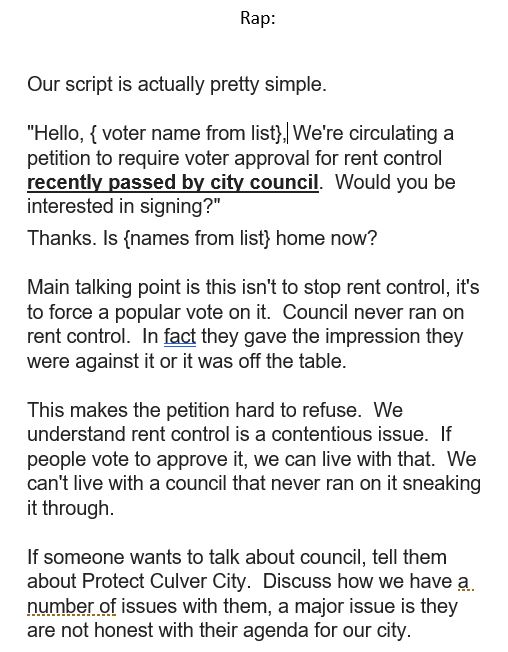 You can read the full text of the petition as well as the city attorney's title and summary below. If you're interested in signing, circulating, or otherwise helping with our petition, drop us a line. Otherwise, you can sign our petition at any one of these locations:
CC Smoke Shop at the Raintree Plaza on Jefferson and Overland
Sorrento's Italian Market 5518 Sepulveda Blvd. in Culver City.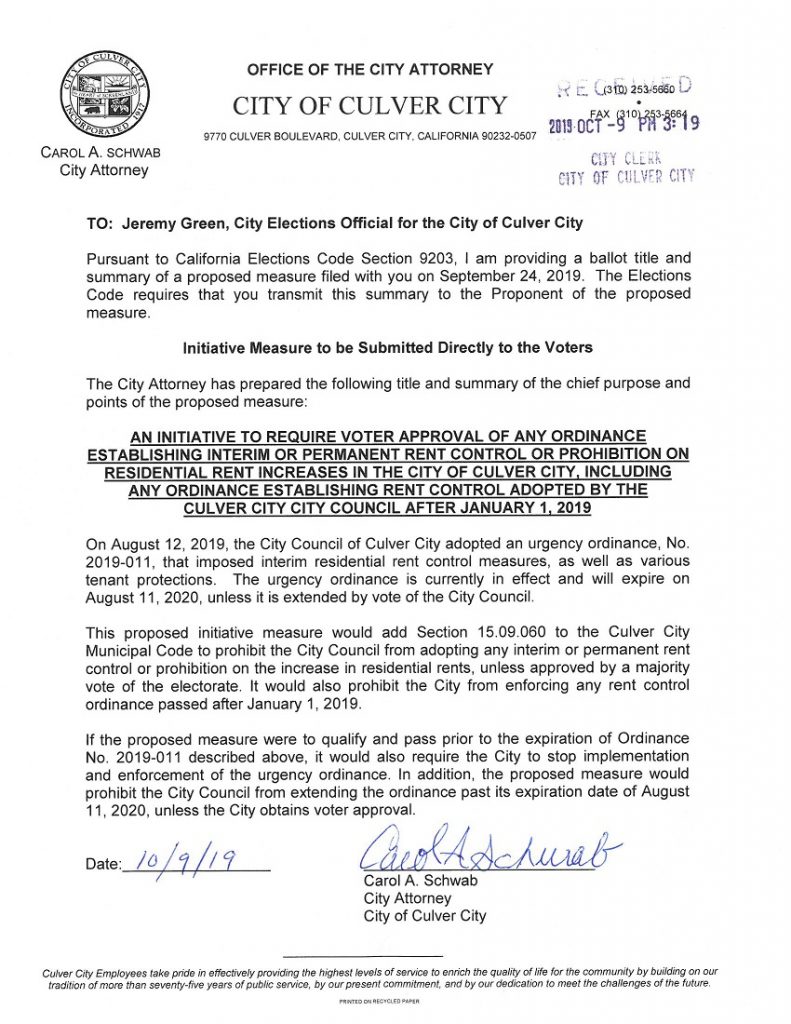 For a full resolution image of our petition, click here.