Build more shelters, of course!
It's a no-brainer. At least, according to Mayor Sahli-Wells and her brethren of four.
This past Monday, a neighbor spoke at the council meeting of receiving not one but three threats from the "unhoused"—to borrow Councilman Lee's term—members of Culver City. (Never mind that many of these have never rented or owned a residence in Culver City. And for quite a few, their last residence was more likely than not to have been behind bars.
The city council proudly claims them all as residents.) Our neighbor has also narrowly escaped being attacked on two or three separate occasions. And she mentioned this as well.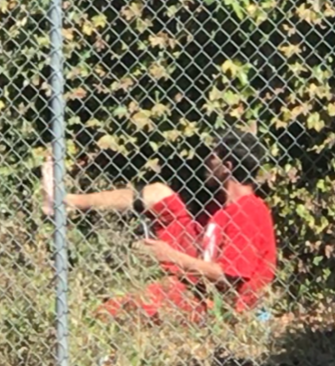 I spoke of our children seeing people shoot dope; of seeing the "unhoused" openly selling drugs; of our children having to find human feces on our street—a quiet residential cul-de-sac—and used needles; of seeing "unhoused" men using our street as an open-air public restroom; of property thefts and seeing suspicious individuals of the "unhoused" variety peering into car windows and trying car-door handles to see if any of the parked vehicles were unlocked.
Getting Ready to Pee

The Alley Toilet
To these complaints, the Mayor had but one response: "We have a housing crisis. We're providing more services and we're building a shelter."
What, you might wonder, is the connection between death threats, property thefts, and the like to housing and the availability of shelters?
To be sure, these crimes are perpetrated by the vagrants whom the city council persists in referring to as "homeless." But other than that what connection is there?
How does more and free housing keep our residents safe? How does it prevent us from receiving death threats?
How does more and free housing prevent substance abuse? What does it do to combat drug dealing?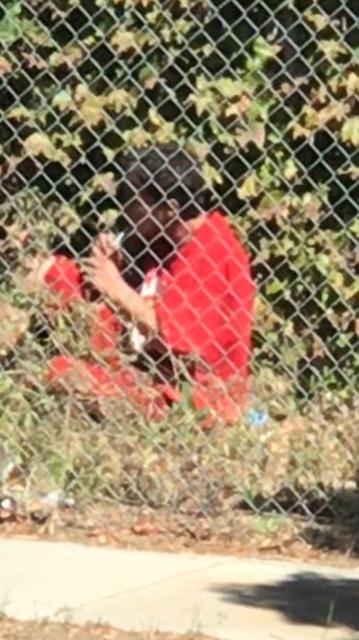 How is more and free housing an adequate response to the fact that our streets are being used as vast, open-to-the sky toilets?
If the connection eludes you, don't worry. We're at a loss to understand it as well.
Some further questions might have occurred to you: Who will build these shelters? Where? How much will they cost? When will they be available?
More importantly: In the interim, what will be done to keep us safe? What is to prevent someone who issues a death threat from carrying it out?
And finally, when those shelters are built, what if the "unhoused" refuse to move into them, citing one reason or another? What happens, then?
We do have shelters and we do provide services—and the "unhoused" frequently refuse them. This happens often enough and poses a sufficiently troubling legal conundrum that many California cities and counties have joined to file a brief asking the Ninth Circuit to provide some clarity on the matter. If the "unhoused" refuse to go into an available shelter, can this be taken to mean that no shelter was available?
Not Culver City, however. Our city council seems largely untroubled by the issue. Who cares when the issue doesn't touch Police District 1, where police officers can—and do—tackle the "unhoused" to the ground in front of watching children?
The rest of Culver City can just suck it up, pay their taxes, and go to hell!